Bethesda - Projects in Progress
Bethesda is a city on the move, continually growing and redeveloping. Many projects are currently in the works.
Click here for a detailed map of all current and future downtown Bethesda projects and their status.
See current projects below.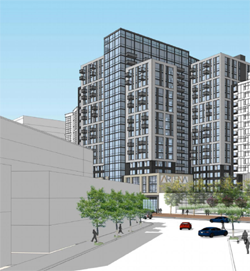 Artena Bethesda
8000 Wisconsin Avenue
Developed by Aksoylu Properties, the new apartment building will have 350+ apartments and 50,000 square feet of retail and restaurant space.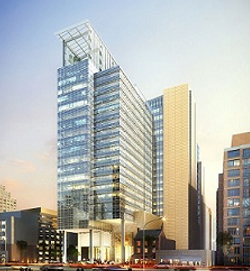 Avocet Tower
7373 Wisconsin Avenue
Centrally located at 737 Wisconsin Avenue, Avocet Tower is a new mixed-use, transit-oriented development comprising nearly 400,000 gsf of Class-A office space, a 220-key hotel, and above-and below-grade parking. A vibrant mix of public and private amenities and open space create a continuous flow of vitality from Wisconsin Avenue through the public plaza and office and hotel lobbies. With an outdoor plaza, two-story lobby and adjacent reception area for the AC Hotel, the environment will offer tenants a bright and airy space to work, relax or network without leaving the building.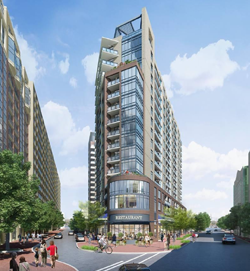 Gallery Bethesda II 
4850 Rugby Avenue
Gallery Bethesda II, by The Donohoe Companies, is the sequel to its neighbor, the Gallery Bethesda residential building which delivered in 2014.  Now under construction, Gallery Bethesda II will include 219 residential units and 12,425 sf of retail, including café and restaurant opportunities. This will compliment Gallery Bethesda's pedestrian plaza, further accentuating the revitalization of Woodmont Triangle as the new downtown Bethesda. Gallery Bethesda II is scheduled to deliver late 2018.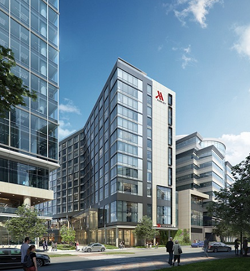 Marriott International Headquarters
7750 Wisconsin Avenue
The new office building will be just a short walk from the Bethesda Metro, an ideal location for its associates and visitors as well as a perfect location to accommodate its vision for an urban campus with an adjacent 244-room Marriott Hotel. The office building and hotel are located on the west side of Wisconsin Avenue at Norfolk Avenue and span two blocks to the south and one block to the west toward Woodmont Avenue.The Bernstein Companies and Boston Properties own the land and will jointly develop and own the office building. The Bernstein Companies will develop and own the adjacent hotel.  With over 785,000 sq ft of office space, the office building will be designed to LEED GOLD standards. The new Marriott Hotel will have 244 rooms and more than 8,000 sq ft of flexible meeting and event space.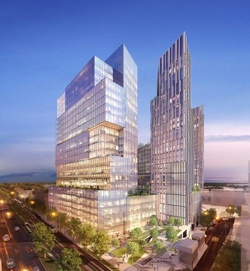 The Wilson & The Elm
7272 Wisconsin Avenue
Carr Properties broke ground at The Wilson and The Elm in 2017. Extending up to 295' from its base, the project will accommodate a 23-story, approximately 358,000 square feet office tower fronting along Wisconsin Avenue and two residential towers totaling approximately 565,000 square feet.
The Wilson and The Elm will also house the future Bethesda Purple Line station, the western terminus of the Purple Line projected to be one of the system's most widely used locations.