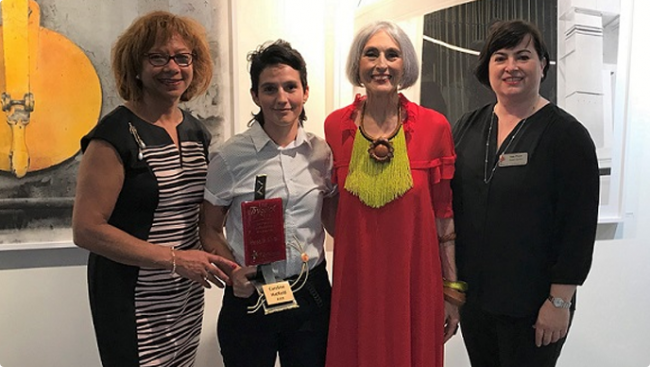 The Trawick Prize is an annual and regional Contemporary Art Awards funded by Carol Trawick.  This juried art competition and exhibition was established in 2002, with the top three winners receiving a total of $14,000 in prize money: "Best in Show" winners are awarded $10,000, second place, $2,000, and third place receives $1,000.  A "young artist", one who is under 30 years of age at the time of submission, is sometimes recognized with a $1,000 award.
The Trawick Prize, which was one of the first regional competitions of its kind in the metropolitan area, has received over 3,000 artist submissions over the years.  Artists must be 18 years of age or older and residents of Maryland, Virginia or Washington, DC. This event is produced in September of each year by the Bethesda Arts and Entertainment District & Bethesda Urban Partnership and features the work of the finalists in a group exhibition.
Congratulations to Caroline Hatfield of Baltimore, MD, the 2018 Trawick Prize Best in Show Winner!