Upcoming Events View Calendar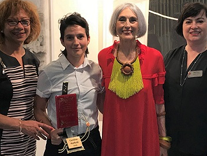 The Trawick Prize
Wednesday, September 4 - Friday, September 28
Bethesda Contemporary Art Awards produced by the Bethesda Arts & Entertainment District honoring artists from Maryland, Washington, D.C. & Virginia.
Welcome to Bethesda, MD
Bethesda's bustling streets are always hosting special events including Taste of Bethesda, Imagination Bethesda, a free Summer Concert Series and the Bethesda Literary Festival. Additionally, the Bethesda Arts and Entertainment District is home to numerous art galleries, live theatres, public art and music and dance studios.
"Bethesda is a 24/7 community and an excellent place to live, work and be entertained."
— Former Montgomery County Executive Isiah Leggett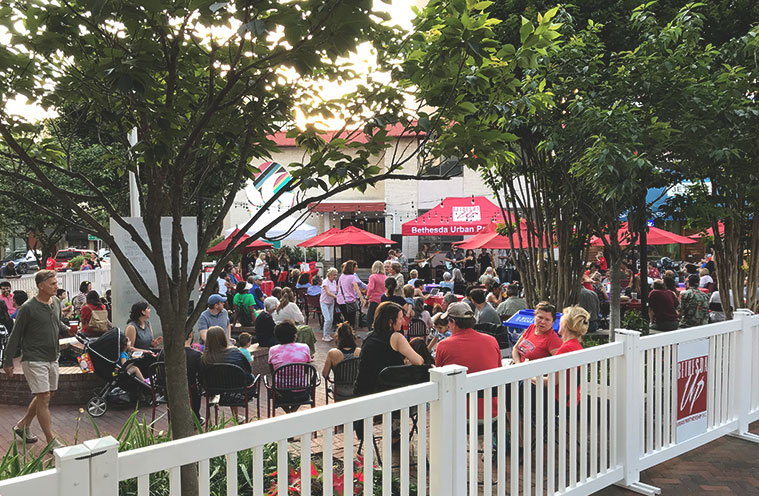 About the Bethesda Urban Partnership
The Bethesda Urban Partnership handles landscaping and maintenance as well as promotion of the downtown through innovative marketing campaigns and large-scale events.  Additionally, the Bethesda Urban Partnership manages the Bethesda Arts & Entertainment District, operates Bethesda Transportation Solutions and manages the Bethesda Circulator.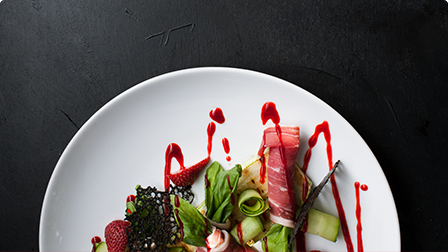 Downtown Bethesda's restaurant community show cases diverse cuisine from around the world. Whether you're looking for a deli, bakery, sushi or fine American cuisine, Bethesda's nearly 200 restaurants are sure to deliver a delectable dining experience.
---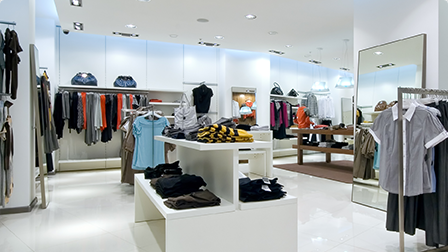 Downtown Bethesda is home to numerous fashion boutiques, home design shops, art galleries, salons and community services.  With nearly 700 retailers and businesses present in the downtown, Bethesda is a destination for any shopping need.
---